The switch will be priced at $299.99 and tough many where expecting a price between $200.00 and $250.00 considering the ps4 was released for $399.99 and the Xbox one at $499.99 the switch is actually relatively cheap.
No region Locking. Nintendo is known for restricting its consoles to only be able to play games that are bought in the same place as the console.For example if you wanted to buy a 3ds  game that was only released in japan you wouldn't be able to play it on your u.s bought 3ds and would have to buy a Japanese 3ds.
Its many modes
Battery life 2 1/2 – 6hrs, when used in portable mode.
8 player local multiplayer- play with 8 friends locally on the go and in your home.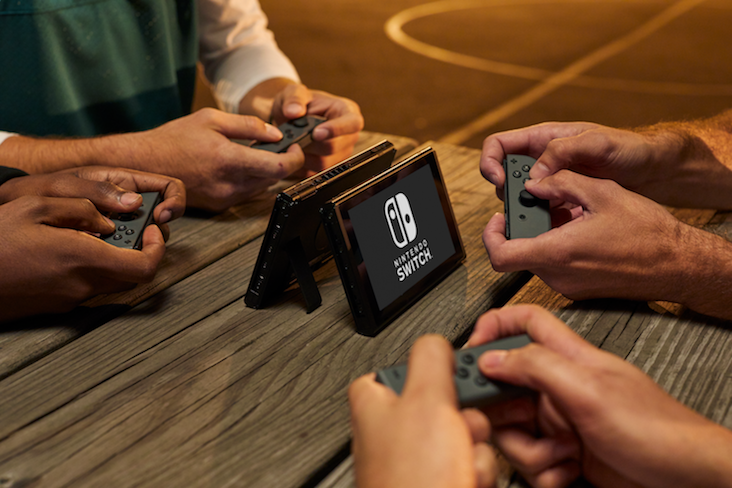 each joy con can be used as its own controller  – you don't need to buy another controller to play with you're friends
Share Button- capture screenshots and video(coming at a later date)
The Games – skyrim,New shin megami tensi  -fire emblem warriors -xenoblade 2- super mario odyssey -splatoon 2-Arms – 1 2 switch -dragon quest heroes 1 and 2, dragon guest 10 and 11,project octopath traveler, no more heroes 2,fifa,minecraft,nba 2k plus 80 games in development